Please complete the Reservation form with the names for all attendees.
It is too late to make or change a reservation to the 2023 YAA Banquet. For emergencies, call 203 929-4085.
Please make Checks payable to WCMOA if paying at the door.
Not sure how to pay – we have you covered!
Venmo

@WCMOA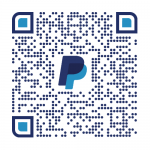 At the Door
Yes, you may also pay at the door.  Please bring cash or a check. But you have to have a reservation!
Please note:  WCMOA is a non profit organization.  We try to minimize the costs of this event so we may maximize the Scholarship moneys we can award.   In the event that you or your parents need to cancel your banquet reservation due to an emergency, WCMOA remains contractually obligated to pay for your meals ($50/each) out of pocket.   A goodwill donation would be appreciated should such a need to cancel arise for you and/or your parents.