The interests/hobbies/careers our members have are as varied as the colors in the spectrum.  We cover from Main Street to Wall Street, from the Earth Below to the Sky's Above.  What have YOU discovered you love or love to do…please share it with the rest of us.  A favorite "recipe", a book that you can't put down (or one that took you four years to put pen to paper), or something you If you have something that you want to tell the rest of our members about, send it to me and we will post in our new section…The Bulletin Board!
_____________________________
COMMANDER'S JAZZ BAND!  from Virginia Military Institute.
LIVE at the Norwalk American Legion Hall, 60 County Street, Norwalk.  5PM – 9PM
$25 – includes DINNER! Details HERE
____________________________________________________________________________________
The officers of WCMOA send our sincere condolences on the passing of Claudette Gabriel Karabey, daughter of long-time member COL Serge Gabriel, USA (Ret).
---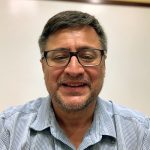 This special request from member Gus Schlegel:
I am completing my PhD and have recently received IRB approval for my study and am now actively recruiting. I am looking for informal caregivers of assisted living facility dwelling older adults who are experiencing or have experienced caregiver stress or burden. I would ask participants to complete a caregiver burden questionnaire and allow me to interview them (you). This qualitative study will help us better understand their perspective and tailor interventions to best meet their needs. I appreciate your help. If you could please forward the attached flyer so they can contact me @
---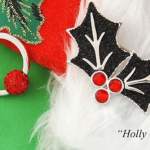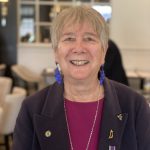 Donna Cole, our erstwhile Community "eyes and ears", is also a jewelry designer extra-ordinaire! For every purchase a WCMOA member makes on her website Donna Cole Collection she will donate 15% to the Young American Awards!  It may be the Christmas present you have been looking to find for that special someone on  your list!
---
Besides being an all-around great person, our very own Donna Monteleone's husband, Dr. Neil Randle, has written his first novel, "Spies in Their Spare Time" which is about two untried and untested MI-6 recruits who work to help bring down the Berlin Wall. After having a long talk with Neil at our Holiday Party I simply cannot wait to read the book – which is currently gift wrapped underneath our tree for my daughter…who wants to work for "the Company"!  Neil dedicated this book to his niece, Catriona Randle, who passed away at age 37 from cancer – ALL proceeds from this book are going cancer research. You can click on this link to buy the book at Amazon Spies in Their Spare Time
---
And…just in time for a good "fattening up" for the holidays, a quick recipe for "Mike's Favorite  Fudge" from Ann Riffice
1 Stick Butter                                    1 large can evaporated milk
4 1/2 c sugar                                     8 oz mini marshmallows
2 oz unsweetened chocolate          12 oz semi-sweet chocolate chips
12 oz milk chocolate chips              1 Tablespoon vanilla
Combine butter, milk, and sugar in large saucepan over medium heat until dissolved. Cook to boil, cover and simmer for 5 minutes.  Turn off heat, add marshmallows, stir.  Add the chocolate chips, one kind at a time, stirring to incorporate completely.  Add Vanilla.  Pour into greased jellyroll pan (10″x15″ will work). Let set overnight at room temperature or refrigerate for several hours.  Cut and serve…
---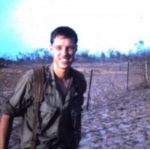 A book recommendation from Al Smith (I didn't know Army guys could read!!!?)…
I am reading a book, Nimitz at War by Craig L. Symonds. I only started reading it because a Vietnam vet who I golf with highly recommended it. I am more inclined to read books about Eisenhower, MacArthur and Patton then some Naval commander who doesn't have a similar famous reputation. How wrong I was! After reading most of the book I am amazed that the man who directed victory in the Pacific is not as well-known as the others. And to think even MacArthur reported to him.  Here is a link to Nimitz at War
---
Would you like to be a special Valentine to an active-duty soldier, sailor, marine, or airman?  For the past 16 years, our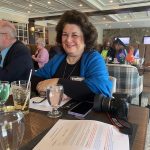 "super-volunteer" Donna Monteleone has been arranging these special greetings for our troops via Valentines For Troops.  Donna was telling me "December is that time of year when I reach out to ask if people might want to participate in Valentines for Troops in the new year.  As we did last year, we will be writing to soldiers, sailors, airmen, marines – again all who are in the US. People can include little things if you like but they do not need "supplies", socks, beef jerky, toiletries. We are not sending care packages overseas. This is for people who are currently serving in our military, not veterans. If you know of any group, organization or schools that might like to participate again, please ask them to reach out to me. You can live ANYWHERE."
If you, or someone you know, would like to volunteer time to this wonderful cause, please reach out to  or call Donna (203) 577-9568;
---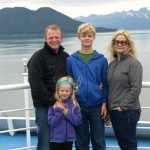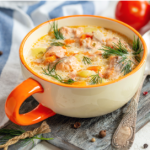 Our next submission is from Matt "I am a Marine…but I really love being out at sea" Hicks, who managed to snag this DELISH Smoked Wild Alaskan Salmon Chowder recipe.  Matt had a "quid quo pro" with the Head Chef of the Regent Cruise Line – Matt promised to teach him how to "field strip" an M-16…if the Chef would teach him how to "field strip" an Alaskan Salmon.  Matt got his lesson…the Chef is still waiting!  Daniella and the kids are so proud of their very own "hunter/fisher gatherer!!!"
                                              Smoked Wild Alaskan Salmon Chowder
---