Our next event is our HOLIDAY LUNCHEON
on December 12th at NOON! 
Mark your calendars.  We will return to the cozy dining room at the Redding Country Club, decorated for the holiday and complete with a roaring fireplace!  You don't want to miss it.  Your presence is needed to vote on the WCMOA 2022 slate of officers.  Head over to the RESERVATION PAGE now to reserve your place.
_______________________________________________________________________________
Our Fall BBQ at Port 5 was a resounding success! 
We had 40 attendees – Our MOST EVER!
The weather was fabulous and the entire event took place on the scenic deck overlooking Long Island Sound.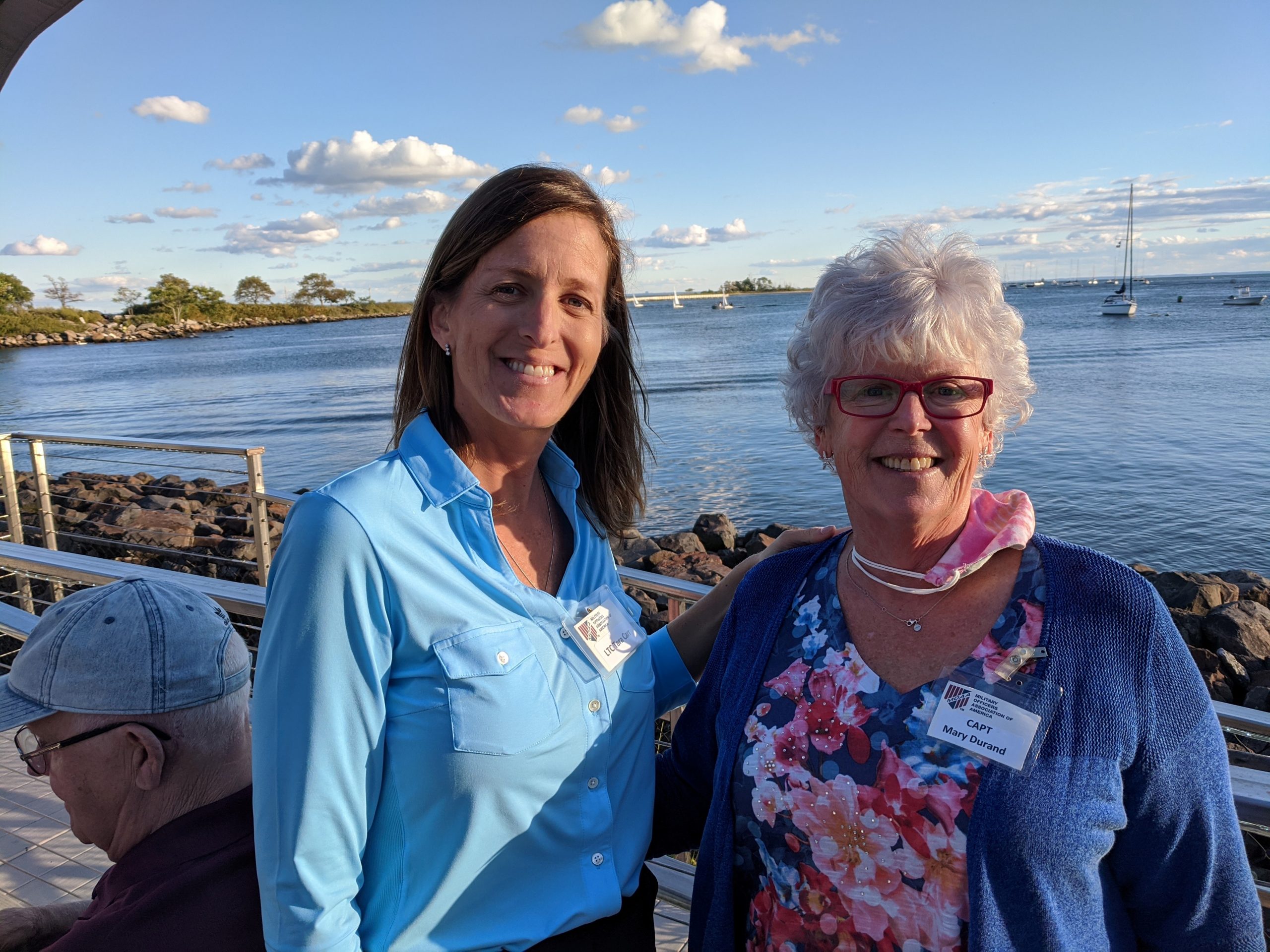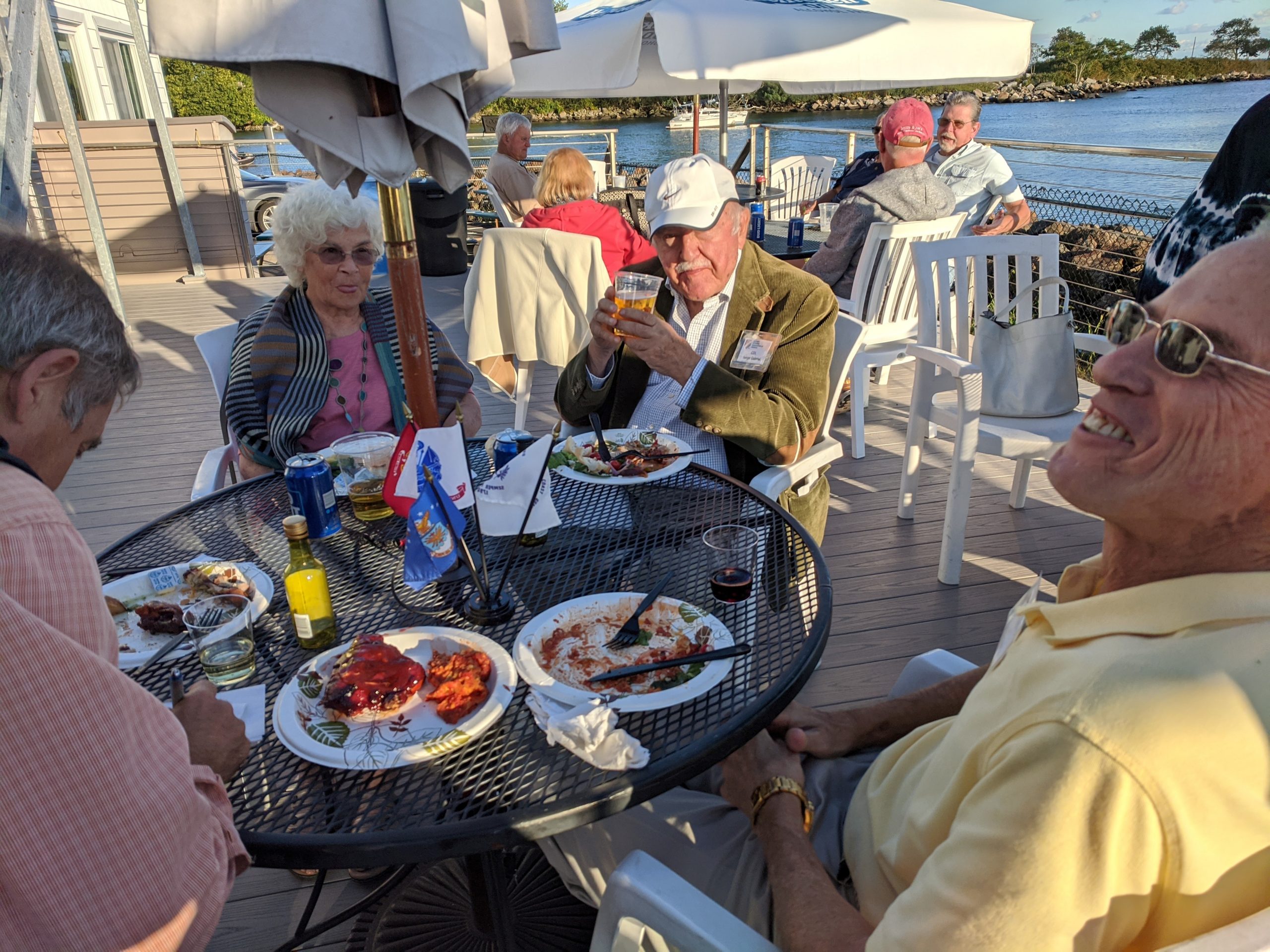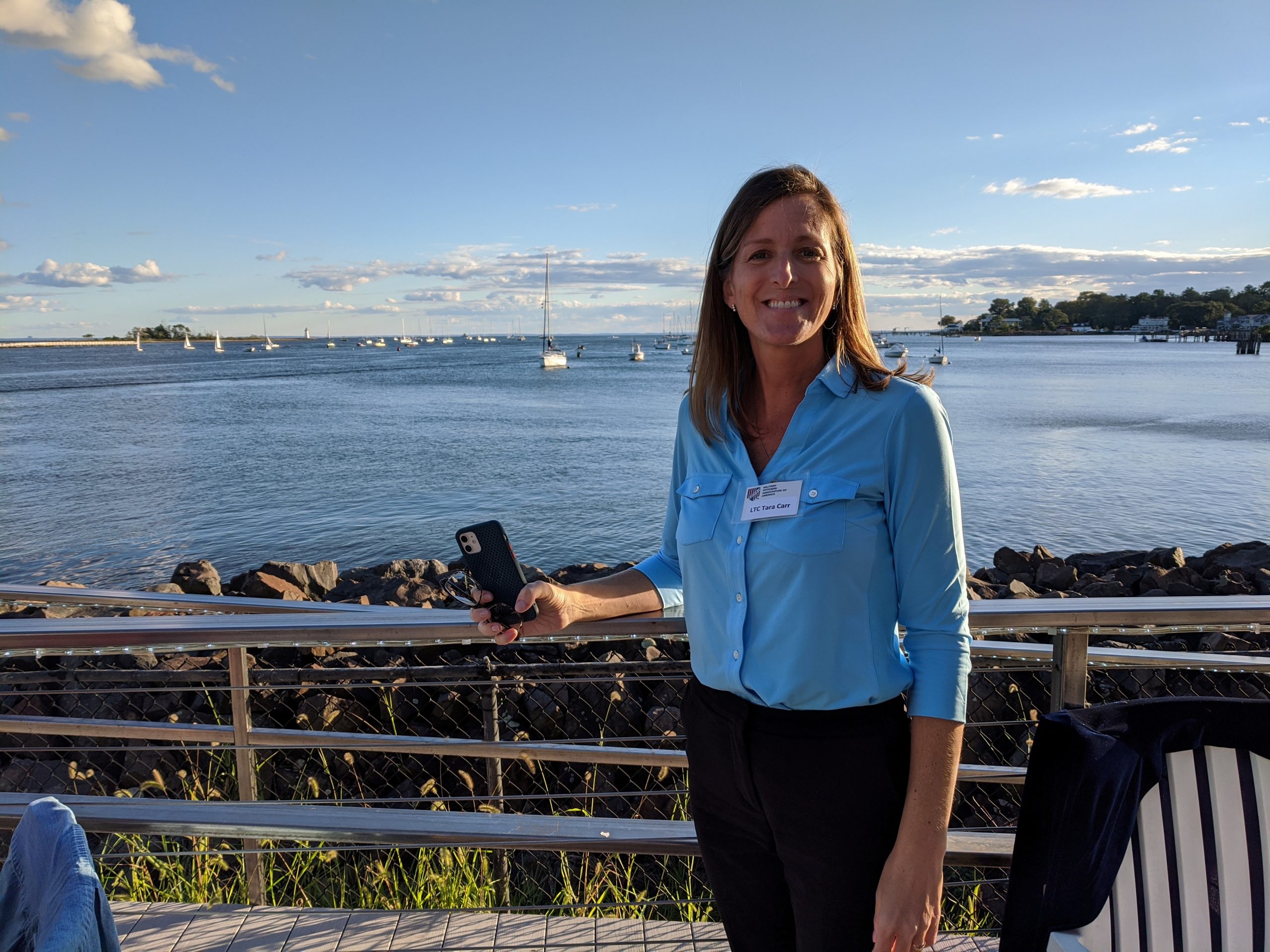 Our guest speaker, Tara Carr, LTC, USA (Ret), gave a fascinating account of her career and some thoughts about leadership and the future of our local communities.  She was just elected the new First Selectman of Brookfield, displacing the incumbent!  Good luck Tara!
Now…..Click over to make your reservations for our DEC 12th Holiday Luncheon!
__________________________________________________
2022 YAA Program
The WCMOA  Young American Awards Program RETURNS in 2022!!   This will be our 46th year promoting leadership and patriotism in Fairfield County high school graduates.  As you know, the program is built around genuine contact with the awardees, school counselors and administration, and student parents and we look forward to this year's event.  Stay informed of this year's event here on our Website.  We will resume our normal YAA schedule with a kickoff meeting of the YAA committee and all school liaisons in January.  The program culminates with our "dining out" style military banquet at a spectacular local venue.  All are welcome to participate in the rewarding event! Drop an email to this year's YAA Chairman, Lt Col John Simonetti at and become a part of our annual signature event!
____________________________________________________
Membership
Eligibility:  Men and women who have served or are serving on active duty, or in one of the National Guard or Reserve components, as a commissioned or warrant officer in one of the seven US uniformed services, as well as widows or widowers of any deceased member of one of those services.
Dues – WCMOA has several different membership opportunities – Annual/Multi-year, and Lifetime:

Annual:   $20     ($20/year)
3 Year:     $50     ($16.66/year)
5 Year:     $75     ($15/year)
LIFETIME:   $200
Over 80+ and Auxiliary Members:  FREE
To join our ranks, please fill out and send us a Membership Form.
WCMOA, PO Box 2145, Norwalk, CT 06852-2145
Or Contact Susan Monks, Membership Chair, on or +1-203-257-2089.
Chapter Activities
The chapter holds business and social meetings quarterly.    Regular quarterly meetings are held at a variety of venues within Fairfield county and we always have an engaging guest speaker.
In June, the chapter conducts an impressive formal military dinner and ceremony to honor our Young American Awardees.  The Young American Awards Program (YAA) honors  graduating seniors from over 30 area High Schools, selected for their patriotism and leadership potential.  Be sure to check the chapter's newsletter for location and program information, or or contact Susan Monks, Membership Chair, on or +1-203-257-2089.