ATTENTION ALL WCMOA MEMBERS!
Don't Wait…Make your reservation NOW for the…
WCMOA HOLIDAY PARTY
**DEADLINE FOR PARTY REGISTRATION IS 1200, 8 DEC 22**
The WCMOA Holiday Party/Annual Meeting is SUNDAY, 11 DECEMBER, FROM 1200-1500.  Come one, come all and enjoy one another's comraderie and  discuss the exciting plans for the future of WCMOA!  We look forward to seeing all our members, especially the new folks who have joined our ranks! 
There will be a buffet menu and a cash bar for the price of $49/head!
YOU BETTER BE GOOD OR A LITTLE NAUGHTY…YOU NEVER KNOW WHO MIGHT DROP IN!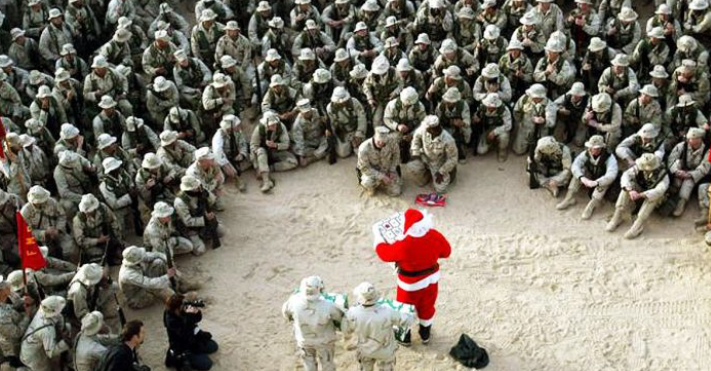 DATE: 11 DECEMBER 2022
TIME: 1200-1500
LOCATION: REDDING COUNTRY CLUB
109 Lonetown Rd, Redding, CT 06896
Click here to make your reservation today!
---
For All YAA Liaison Officers
A mandatory meeting will be held on 18 February 2023 at Port 5 (69 Brewster St, Bridgeport, CT 06605) from 1100-1400. 
IF you cannot make, please reach out to: or call Donna (203) 577-9568;
 or call Mary (757) 373-5646; or  or call Susan (203) 257-2089
---
Lt Col John Simonetti gives Veteran's Day Speech In Norwalk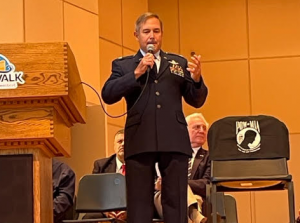 Lt Col John Simonetti gave a rousing Vet's Day speech at the Norwalk Town Hall.  John and Louise are the very embodiment of what WCMOA is all about –  fostering a better relationship between our members and the community within which we live. Thank you John and Louise for your continued service – to the community and to the Western Connecticut Military Officers Association!

---
Major Phil Cruz Honored with Connecticut Wartime Service Medal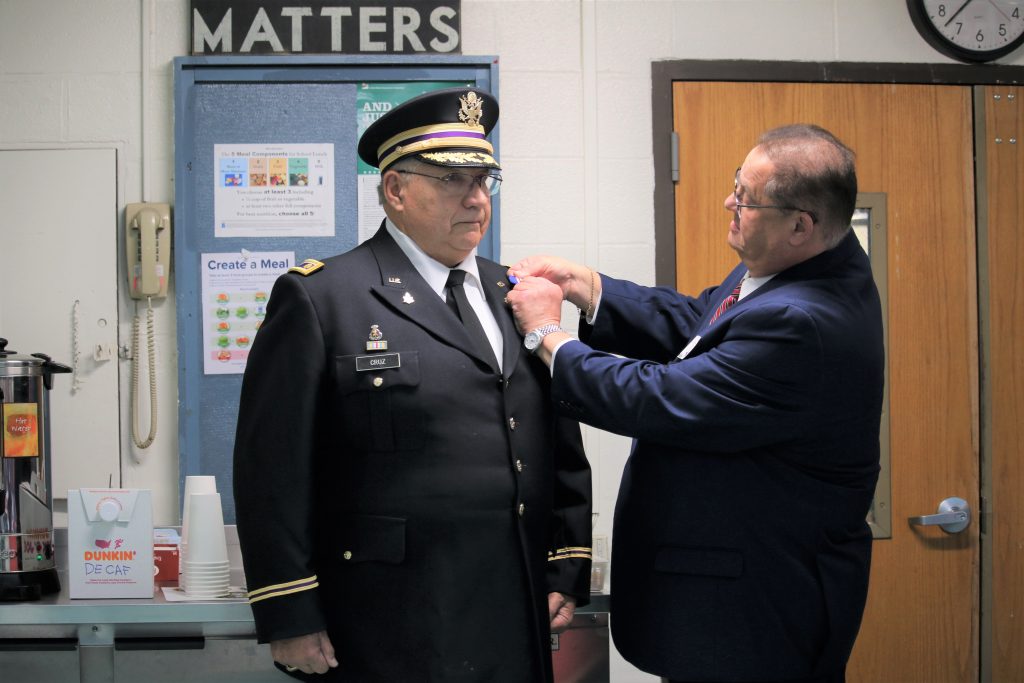 Our very own Major Phil Cruz was awarded the Connecticut Wartime Service Medal by State Representative Mitch Bolinsky, 106 District, at Newtown Middle School. The ceremony was on closed circuit TV to the entire school. Students, who all love Mr Cruz, were over the moon about watching him awarded with this medal. Kids were saluting him in the hallway all day!! Good job, Mr Cruz! We all salute you!
---
1LT Al Smith Participates at Bravo Hill High School Veteran's Day Event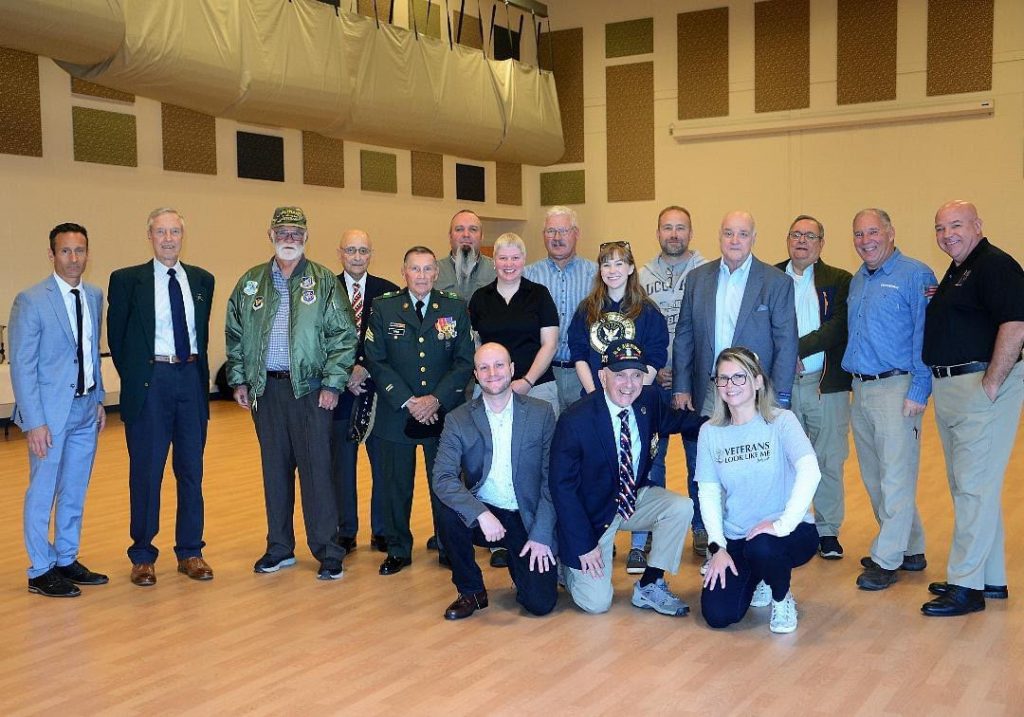 Past President of WCMOA, 1LT Al Smith participated in a rigorous Q&A presentation with the students at Rocky Hill High School. Rocky Hill does an exceptional Veterans Day program for their students, bringing in veterans from CT, each paired with a class, to share their military experiences and answer any questions the students have about the military.
---
CPT Donna Monteleone, LTC Tara Carr, and LTC Martin Foncello (Guest Speaker) take part in Newtown High School Veteran's Day Festivities!

WCMOA was well represented at the Newtown High School Veteran's Day Festivities. Marty Foncello was the guest speaker with Tara Carr and Donna Monteleone there in full support.  The school has a wonderful rapport with our veteran community and we are proud of three of our very own being at the forefront of educating our young people (and future YAA nominees)!
---
Captain Mary Durand participates in Ms President/Brownie Veteran's Day Event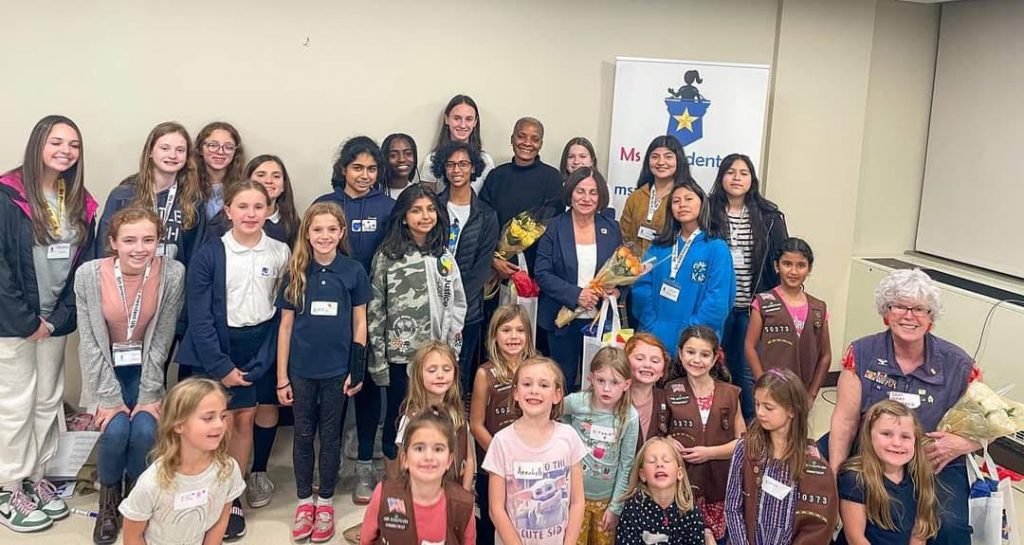 Captain Mary Durand, Co-Chair YAA 2023, participated in a Ms President/Brownie Veteran's Day event.  Mary answered many questions about her service to our country and, as always, is a crowd favorite with the kids.  Thank you Mary for being such a role model for these young ladies!
---
Our Last Quarterly Event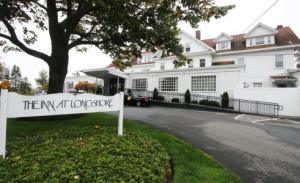 Was our LUNCHEON on 17 September
The stunning views of Long Island Sound were the backdrop for a big group of WCMOA members to gather for our fall luncheon event at The Inn at Longshore in Westport. Our event at this new venue was made an even greater success by the number of new members who joined us.
We have Donna Monteleone to thank for arranging our fantastic guest speaker:  Thomas Saadi, the Commissioner of Veterans Affairs for the State of Connecticut. Not only is he the Commissioner, he holds the rank of Lieutenant Colonel in the CTANG. Commissioner Saadi received his Commission as a Judge Advocate (JAG) in the Army Reserve in November 2005. His current Army Reserve assignment is Chief of Governance for the 352nd Civil Affairs Command, Commissioner Saadi has received several military awards including the Meritorious Service Medal (w/2Oak Leaf cluster), Army Commendation Medal (w/3 Oak Leaf clusters) and Army Achievement Medal (w/Oak Leaf cluster) and the Overseas Duty Training ribbon (x4).
The Commissioner delivered to the members present an eye opening introduction to the role that the state of Connecticut plays in veterans affairs. As most of us do not think about the state playing a role in veterans services, it was an eye opening experience in terms of learning about other services available to as veterans, and how the State of Connecticut Department of Veterans Affairs can also be an advocate for us when we need help.
---
Chapter Activities
The chapter holds business and social meetings quarterly.    Regular quarterly meetings are held at a variety of venues within Fairfield county and we always have an engaging guest speaker.
In June, the chapter conducts an impressive formal military dinner and ceremony to honor our Young American Awardees.  The Young American Awards Program (YAA) honors  graduating seniors from over 30 area High Schools, selected for their patriotism and leadership potential.  Be sure to check the chapter's newsletter for location and program information, or or contact Donna Monteleone, Membership & Recruiting Chair, on or +1-203-577-9568.