WCMOA SPRING QUARTERLY MEETING DATE- MARK YOUR CALENDARS, GET YOUR BABY SITTERS LINED UP!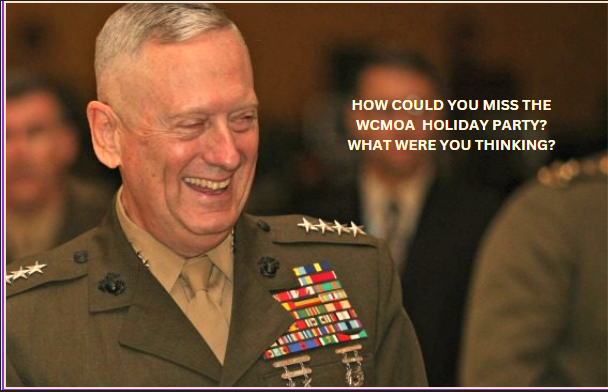 FOR THOSE OF YOU WHO MISSED OUR BLOWOUT HOLIDAY PARTY, GENERAL "MAD DOG" MATTIS IS GIVING YOU A CHANCE TO REDEEM YOURSELVES:
WHEN: SUNDAY, MARCH 19TH
TIME 1200 to 1500, $49/Head
LOCATION: REDDING COUNTRY CLUB
OUR GUEST SPEAKER WILL BE Lt. Col MATTHEW SILVER, USAF (NYANG)
WCMOA SPRING MEETING LUNCHEON MENU
** Cash Bar**
BUFFET MENU
Warm Rolls, Butter
Traditional Caesar salad with Roasted Cherry Tomatoes
Caesar dressing & Oil/Vinegar on the side
MAIN COURSES
Rigatoni Bolognese
Grilled Lemon Peppered Scottish Salmon with Sundried Tomato Butter
Chicken Francese
ADDITIONAL SIDES
Roasted Fingerling Potatoes(vegan)
Balsamic Brussel Sprouts with Pancetta& Parmesan (vegan)
Dessert
Redding CC Chocolate Chip Cookies
Double Chocolate Brownies
Coffee & Tea
This form has expired but will return for the next Membership Event. For emergencies contact the event coordinator.



Not sure how to pay – we have you covered!
Venmo

@WCMOA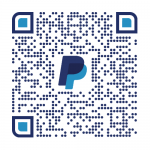 At the Door
Yes, you may also pay at the door.  Please bring cash or a check. But you have to have a reservation!