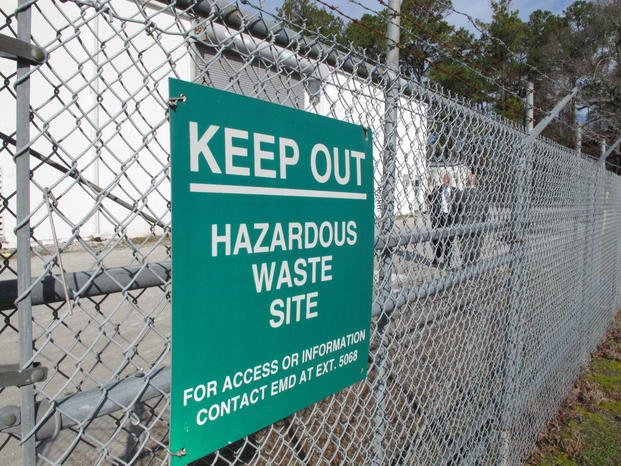 The Department of Veterans Affairs announced last month that it would screen all its patients for possible exposure to environmental hazards during military service, part of an effort to understand the scope of the issue and monitor veterans for related illnesses.
But what exactly does this process look like? VA officials said the 5-minute screening, a series of questions by a veteran's primary care physician, will help the department "enhance the benefits for veterans already in the system."
"We are on track to doing that, and we had a very successful pilot. Over 13,000 veterans were screened with a very high 'hit rate' of veterans who expressed concern about a possible environmental exposure," Under Secretary for Health Dr. Shereef Elnahal said Oct. 19 during a press call with reporters.
Related: VA Starts Doing Toxic Exposure Screenings as Advocates Press for Medical Testing
Beginning Nov. 8, veterans can request an appointment for a screening or will be screened automatically during routine care with their primary VA doctor.
The three-part screening includes the following:
Q. Do you believe you experienced any toxic exposures, such as Open Burn Pits/Airborne Hazards, Gulf War-related exposures, Agent Orange, radiation, contaminated water at Camp Lejeune, or other such exposures while serving in the Armed Forces?"
Yes
No
Don't Know
Declines Screening
Q. If Yes, do you believe you were exposed to any of the following while serving in the Armed Forces?
Open Burn Pits/Airborne Hazards,
Gulf War-related exposures
Agent Orange
Radiation
Contaminated water at Camp Lejeune
Other exposures
Q. Does the Veteran or caregiver have follow-up questions?
Health/Medical Questions
Benefits/Claims Questions
VA Health Care Enrollment and Eligibility Questions
Registry Questions
No questions at this time
The VA launched a pilot of the screening program last month at 12 medical centers across the U.S., checking out 13,380 veterans. Veterans who were screened had a "high hit rate" of concern over possible toxic exposure, Elnahal said, with roughly 38% answering yes to the first question.
Read Next: Meet the Vets Running for Congress, the Largest Group of Candidates Who Served in a Decade
The screenings are a requirement of the Promise to Address Comprehensive Toxics, or PACT, Act, and will be conducted at least every five years. Results of the screenings will be kept in veterans' health records, according to the VA.
"In addition to helping VA provide additional medical services to veterans enrolled in VA care, the screenings provide an opportunity for the Veterans Health Administration to make referrals to the Veterans Benefits Administration to "see if they can qualify for even more [benefits]," Elnahal said.
The results also will help VA providers better care for vets and steer VA research on combat toxins, according to VA Secretary Denis McDonough.
"It ends up really increasing our own visibility into the exposure that our vets have experienced," McDonough said during a press conference Oct. 25.
The PACT Act contained a number of provisions to assist the estimated 3.5 million veterans at risk for illness as a result of exposure to burn pits, airborne particulate matter, chemicals and other toxic substances encountered during overseas deployments. The law broadened health care services and disability compensation to an estimated 1 million veterans, and it established a pathway for expedited disability compensation for veterans stricken with certain diseases.
While the department is currently screening only veterans in the VA system, Elnahal encouraged veterans who may be newly eligible for health care under the PACT Act to enroll at the VA.
"If you are aware of veterans who may have been affected by this, please encourage them to apply for benefits under the PACT Act," Elnahal said.
Veterans who want more information on the PACT Act or to apply for disability benefits should go to the VA's website or call 1-800-MY-VA-411 (1-800-698-2411).
— Patricia Kime can be reached at . Follow her on Twitter @patriciakime
Related: VA Obligated to Provide Abortions to Any ER Patient Facing Life-Threatening Pregnancy, Officials Say