Thank you for your reservation to the 2023 YAA Banquet!
Confirmation will be sent to your email address.
This year's event will be held at 5 PM, June 1st:
Tashua Knolls Country Club
40 Tashua Knolls Lane
Trumbull,  CT 06611
You may now complete your payment ($50 per person)
Not sure how to pay – we have you covered!
Venmo

@WCMOA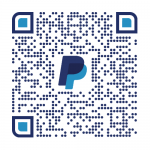 At the Door
Yes, you may also pay at the door.  Please bring cash or a check. But you have to have a reservation!
The YAA Committee
You should receive an email confirming your reservation and listing the guests you have invited.
Any guests you have invited and school administrators may pay at the door.
Please note:  WCMOA is a non profit organization.  We strive to minimize the costs of this event so we may maximize the Scholarship moneys awarded.  In the event that you or your parents need to cancel your banquet reservation due to an emergency, WCMOA remains contractually obligated to pay for your meals ($50/each) out of pocket.   A goodwill donation would be appreciated should such a need to cancel arise for you and/or your parents.
Congratulations again on your selection as an awardee!
See you at the Banquet!
– The Military Officers of WCMOA