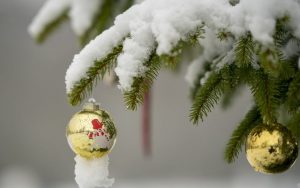 Join us on Sunday, 1 December at 1200 hours for our annual Holiday themed luncheon. We'll be meeting at the beautiful Redding Country Club which will be festively decorated for the holidays. A fabulous buffet lunch will be featured along with a gift

raffle

, and an interesting program including a

vote

on WCMOA leadership in future years. See more details in the email sent to all members, but mark your calendars now!
Warm Rolls, Butter
Traditional Caesar Salad with Roasted Cherry Tomatoes
Rigatoni Bolognese
Eggplant Parmesan
Grilled Lemon Peppered Scottish Salmon with Sundried Tomato Butter
Roasted Fingerling Potatoes
Balsamic Brussel Sprouts with Pancetta and Parmesan
Beverages
Assorted Soft Drinks
Dessert
Redding CC Chocolate Chip Cookies
Double Chocolate Brownies
Coffee & Tea
**Price: $45/Head for members…and we have also advertised for NEW MEMBERS with local American Legions and VFW's, as well as local news outlets!  Come out and support WCMOA on this important membership drive!
Please use PayPal for your Luncheon reservation.  It's the EASIEST way!
What? You don't have a PayPal account yet?  Sure, you don't need one, you can pay with a Credit Card on PayPal, but PayPal takes a percentage of what you pay, so WCMOA gets gipped!  (Get a PayPal account at PayPal.com and make your payment says "Send Money to Friends".   Then its FREE for all of us!!!)
Yes, you may also pay at the door.  Please bring a check. 
Please do not send your check to us in the mail.
_________________________________________________________