Our Next Quarterly Event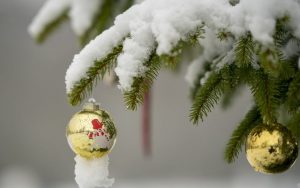 Join us on Sunday, 1 December (SNOWED OUT!) now 29 December at 1200 hours for our annual Holiday themed luncheon. We'll be meeting at the beautiful Redding Country Club which will be festively decorated for the holidays. A fabulous buffet lunch will be featured along with a gift raffle, and an interesting program. More details to come, but mark your calendars now!
**Price: $45/Head for members…and we have also advertised for NEW MEMBERS with local American Legions and VFW's, as well as local news outlets!  Come out and support WCMOA on this important membership drive!
ATTENTION NATHAN HALE Chapter Members!  You are invited as our guests!  GO to the RESERVATION PAGE and fill out the form.  We want to welcome you as members of WCMOA too.  See you at the Luncheon!
Great Menu too!
Buffet Lunch
Warm Rolls, Butter
Traditional Caesar Salad with Roasted Cherry Tomatoes
Rigatoni Bolognese
Eggplant Parmesan
Grilled Lemon Peppered Scottish Salmon with Sundried Tomato Butter
Roasted Fingerling Potatoes
Balsamic Brussel Sprouts with Pancetta and Parmesan
Beverages
Assorted Soft Drinks
Dessert
Redding CC Chocolate Chip Cookies
Double Chocolate Brownies
Coffee & Tea
Make your Reservation NOW!  –> CLICK IT
                                                                                          ________________________________________________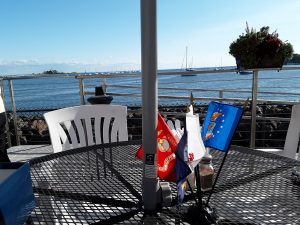 On 18 September, WCMOA celebrated our Fall Member BBQ at Port 5 in Bridgeport.  The weather was wonderful, the food and drinks were terrific, and stories were told as the evening wore on.  John Simonetti, together with our guest speaker, RADM Dennis Moynihan (ret), announced a $10,000 sponsorship by Quest Diagnostics for YAA 2020!!!  This is great news and a hearty "BRAVO ZULU" to Simo and to Quest for the great work!
____________________________________________________
2019 Young American Awards Banquet
Our 2019 YAA was held at the  Ethan  Allen Hotel  in Danbury  to  honor this year's Young Americans –  30 patriotic High School seniors from Fairfield County Schools who show outstanding leadership potential.
If you would like to see all the pictures from the event:
____________________________________________________
Membership
Eligibility:  Men and women who have served or are serving on active duty, or in one of the National Guard or Reserve components, as a commissioned or warrant officer in one of the seven US uniformed services, as well as widows or widowers of any deceased member of one of those services.
Dues – WCMOA has several different membership opportunities – Annual/Multi-year, and Lifetime:

Annual:   $20     ($20/year)
3 Year:     $50     ($16.66/year)
5 Year:     $75     ($15/year)
LIFETIME:   $200
Over 80+ and Auxiliary Members:  FREE
To join our ranks, please fill out and send us a Membership Form.
WCMOA, PO Box 2145, Norwalk, CT 06852-2145
Or Contact Susan Monks, Membership Chair, on or +1-203-257-2089.
Chapter Activities
The chapter holds business and social meetings quarterly.    Regular quarterly meetings are held at a variety of venues within Fairfield county and we always have an engaging guest speaker.
In June, the chapter conducts an impressive formal military dinner and ceremony to honor our Young American Awardees.  The Young American Awards Program (YAA) honors  graduating seniors from over 30 area High Schools, selected for their patriotism and leadership potential.  Be sure to check the chapter's newsletter for location and program information, or or contact us at