Western Connecticut Military Officers Association will hold its Young American Awards banquet on Thursday, 1 June 2023, and Tashua Knolls Country Club.  Please join our Young American Award nominees from all over Fairfield County!
ALERT FROM THE YAA COMMITTEE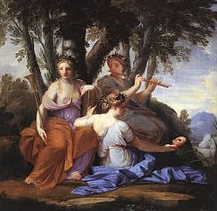 Our "kick-off" meeting will be on Wednesday,
November 30th, from 1900-2200 at 50 East Rocks Road, Norwalk CT.  Please join our very own three YAA Muses – Donna, Mary, and Sue as we begin to map out our signature event, YAA 2023!  If you are interested in being on the committee, please reach out to your favorite muse and join the team!
---
For all YAA Liaison Officers
A mandatory meeting will be held on 18 February 2023 at Port 5 (69 Brewster St, Bridgeport, CT 06605) from 1100-1400. 
IF you cannot make, please reach out to:  or call Donna (203) 577-9568;
 or call Mary (757) 373-5646; or  or call Susan (203) 257-2089
---
Just to get you ready for the day, here are a few photos for the 2023 Young American Award venue…