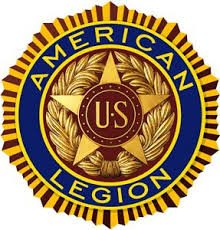 The Western Connecticut Military Officers Association extends its sincere gratitude for the support of the Young American Awards, supporting deserving high school students in pursuit of higher education.
Gold Star Post 1102 was formed in Grand Crossing Park, Chicago, after World War II to honor families of the fallen.  The name "Gold Star" refers to the Gold Star Mothers Club, which was formed after World War I to provide support for mothers who lost sons or daughters in war. It was common for families with sons or daughters serving in war to hang a banner called a Service Flag in the window of their homes. The Service Flag had a star for each family member serving in the war. Living service members were represented by a blue star, and those who had lost their lives were represented by a gold star. A Gold Star Mother is any American woman who has lost a son or daughter in service to the United States. By presidential proclamation to honor these mothers, Gold Star Mother's Day is observed in the U.S. on the last Sunday in September each year.
The members of the Western Connecticut Military Officers Association thank the members of Gold Star Post 1102 for the service and their support.