The "CRUZ" Missilette
Welcome to the new and improved WCMOA Newsletter. We hope to have information that will inform you  on the various programs, activities, and events that will be happening. Hope you enjoy it.  If you have any ideas or suggestions or something you want to get in this newsletter, please reach out to me at for urgent news or just stuff you want to get posted!
---
Chapter Updates: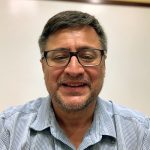 This special request from member Gus Schlegel:
I am completing my PhD and have recently received IRB approval for my study and am now actively recruiting. I am looking for informal caregivers of assisted living facility dwelling older adults who are experiencing or have experienced caregiver stress or burden. I would ask participants to complete a caregiver burden questionnaire and allow me to interview them (you). This qualitative study will help us better understand their perspective and tailor interventions to best meet their needs. I appreciate your help. If you could please forward the attached flyer so they can contact me @
---
A special note for a dear departed friend of WCMOA…long time member and just all around wonderful person, David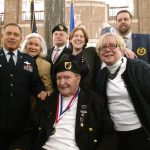 Cole, will have his inurnment/internment is March 6th @ 11 a.m. at Arlington National Cemetery with full military honors.
---
A quick note from our YAA Committee:

For all YAA Liaison Officers
A mandatory meeting will be held on 18 February 2023 at Port 5 (69 Brewster St, Bridgeport, CT 06605) from 1100-1400.
IF you cannot make, please reach out to: 
 or call Donna (203) 577-9568;
or call Mary (757) 373-5646; 
 or call Susan (203) 257-2089

---
Quilts of Valor by Christie's Quilting Boutique in Norwalk May 20th @ noon. We give out 20 quilts to veterans again this year. You can nominate a veteran and or donate to Christie's quilting. Last year we gave quilts to Sam Sigler and Serge Gabriel.
Arlington Cemetery ceremony for David is March 6th @ 11 a.m. Starting at the Administration office. Further details to follow. Our family will dining at Chadwicks restaurant after the ceremony to not only celebrate David's life but also Dana's belated birthday and  graduating from UCONN with a Art History degree. Friends are welcome to join us.
Next big events are in May. Starting with SheaMagrath ceremony @ Veterans park May 21st @ noon. Memorial Day parade in your own community.
---
Membership & Recruiting with Donna Monteleone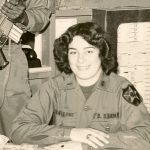 As the holiday season continues, we all will be meeting friends, neighbors, family and acquaintances that we perhaps have not seen in a while. As you strike up conversation about "what you have been up to", let them know about WCMOA and YAA Scholarships. Tell them what our program means for graduating HS students and invite them to help support our mission by donating! Tell them the 4 ways they can do that (Venmo, PayPal, Zelle, check), let them know how much we appreciate their help. All donations of any amount are appreciated.
While you are in conversation with them, ask them if they happen to know any military officers who we might want to reach out to. You will be surprised how many people will say, "oh, yeah, I know……" Be sure to get their name, email/phone number so you can follow up right away. When you send out emails, include a signature block with your name, WCMOA, your contact info etc. Be sure to include a line such as Visit our website and donate: WCMOA Donate Today
If you have any questions about membership or what you need to do to bring a new member onboard, please don't hesitate to reach out to me, Donna Monteleone, Membership & Recruiting Chair, on  or +1-203-577-9568 before 1900 hours.
---
Members Briefing
Each month (or more frequently if I can get more interviews!) I am going to spotlighta member and ask a few questions to see just how well we know him/her.  In this months inaugural issue, we propose our questions to our fearless leader, 1LT Matt Hicks, USMC:
1.  Tell us what got you interested in the military to begin with in your younger days?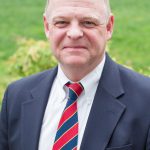 The military was always of interest for me…especially when the judge gave me the choice of the prison or the United States Marine Corps.  I chose prison, but they wouldn't take me so the Marine's became my home!
2.  If you could be anyone, living or dead, for a day, who would it be?
Great question…I have always wanted to be Neville Chamberlain as I have admired his decision making skills thru the ages.  I bring that same soundness of mind to my role in WCMOA
3.  Name one bad habit you wish you could break"
Giving Mike Riffice the passwords to the website…
4. Favorite YAA memory?
In all seriousness, it was an absolute blast to do YAA this year as the host. It was really neat to see all these young people being honored in a way that only the military can provide.  I am looking forward to YAA '23 already!
5.  If you were not in your branch of service and had to choose another…what would it be and why?
As a Marine, I am already a bellhop for the US Navy…I have no higher aspirations as being in the Navy is literally the pinnacle of existence!

---
Photo of the Month…This Says it All…
---
And last but not least…to close out each news letter, a quick word from our Chaplain…
As Spring approaches us, let us think about how the fruits of this land spring out of the ground and into bloom. Let us look on how the birds start to build a home for bearing young.
I challenge you all to take some time this month and be a starter for something in your life or in the life of another. Help some ones dream, help some ones progression. Be a light to some ones darkness.
~Chap Tross~
Please utilize the following email for prayer request, ministry request, event appearances,  etc     .
---
That's it for now…please send any juicy tidbits my way at and I will get the word out!