The "CRUZ" Missilette
Welcome to the new and improved WCMOA Newsletter. We hope to have information that will inform you  on the various programs, activities, and events that will be happening. Hope you enjoy it.  If you have any ideas or suggestions or something you want to get in this newsletter, please reach out to me at for urgent news or just stuff you want to get posted!
Chapter Updates:
A quick note from our YAA Committee:

For all YAA Liaison Officers
A mandatory meeting will be held on 18 February 2023 at Port 5 (69 Brewster St, Bridgeport, CT 06605) from 1100-1400.
IF you cannot make, please reach out to: 
 or call Donna (203) 577-9568;
or call Mary (757) 373-5646; 
 or call Susan (203) 257-2089
Since our last meeting on 17 Sep, the Executive Board met on 27 October to discuss everything from new members to YAA to fundraising…and yes…more fundraising! We also discussed website improvements (Thanks Simo and Mike) and increased communication with our members.  The meeting was enjoyed by all – and we will have a new slate of officers to elect at our December Holiday luncheon!
One of the main points that came out of the meeting was our need to start fundraising sooner…and more aggressively.  Please take a few minutes to "Fundraising" tab to see unique ways not only you…but businesses you frequent…can donate to YAA and receive all the benefits listed!
Cole's Corner by Donna Cole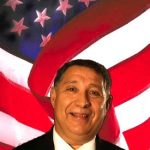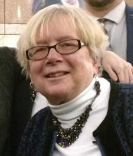 Our very own Major Phil Cruz was awarded the Connecticut Wartime Service Medal by State Representative Mitch Bolinsky, 106 District, at Newtown Middle School.  Congratulations Phil!!
Just a quick note for you all…if you have a loved one who is a veteran pass away, you are eligible for a free US flag.  Please take a look at this link:  Burial Flag
Membership & Recruiting with Donna Monteleone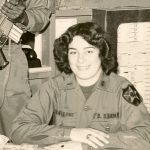 Thanks you to all our current and new members – we have had a great recruiting year so far in 2022 (check out our New Member tab) and hope to invite many more to our year end bash at Redding Country Club.  If you have any questions about membership or what you need to do to bring a new member onboard, please don't hesitate to reach out to me, Donna Monteleone, Membership & Recruiting Chair, on  or +1-203-577-9568.
Members Briefing
Each month (or more frequently if I can get more interviews!) I am going to spotlighta member and ask a few questions to see just how well we know him/her.  In this months inaugural issue, we propose our questions to our fearless leader, 1LT Matt Hicks, USMC:
1.  Tell us what got you interested in the military to begin with in your younger days?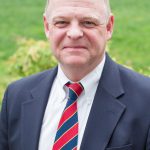 The military was always of interest for me…especially when the judge gave me the choice of the prison or the United States Marine Corps.  I chose prison, but they wouldn't take me so the Marine's became my home!
2.  If you could be anyone, living or dead, for a day, who would it be?
Great question…I have always wanted to be Neville Chamberlain as I have admired his decision making skills thru the ages.  I bring that same soundness of mind to my role in WCMOA
3.  Name one bad habit you wish you could break"
Giving Mike Riffice the passwords to the website…
4. Favorite YAA memory?
In all seriousness, it was an absolute blast to do YAA this year as the host. It was really neat to see all these young people being honored in a way that only the military can provide.  I am looking forward to YAA '23 already!
5.  If you were not in your branch of service and had to choose another…what would it be and why?
As a Marine, I am already a bellhop for the US Navy…I have no higher aspirations as being in the Navy is literally the pinnacle of existence!
Photo of the Month…This Says it All…
And last but not least…to close out each news letter, a quick word from our Chaplain…
Blessings to WCMOA and Family,
As we go into the season of Thanksgiving, I would challenge you to go a little beyond your normal routine and extend a small token of gratitude to someone less fortunate this season. It does not need to be monetary. It could just be an ear to listen or a shoulder to cry on. Many people, veterans especially, suffer and are lonely and depressed this time of year and because of our training we are experienced in "sucking it up".
Let us be the one to extend a sense of sincerity and care and show the love that we all have deep inside.
Happy Veterans Days to us all. Remember those that have made the ultimate sacrifice, those of us that are still serving and all the families as well. I will need your help, praying in your faith, in keeping them all in our prayers.
Prayer:  We ask you to place your hand of protection and peace on the families of those who have sent a loved one to serve in the Armed Forces. In their absence, give the families at home provision for their needs and strength to manage their homes in their absence. Help them to trust you and only you when they're tempted to give in to fear, to give into their ill thoughts and to do wrong. Comfort them in loneliness and anchor them in your unchanging love.  I ask you to  strengthen their marriages and to deepen the bonds of their families. Help the children of parents who've been deployed to feel your strong love, to know your comfort, to develop endurance and to learn to trust you more. 
 In the mighty name of Jesus, Amen.
Please utilize the following email for prayer request, ministry request, event appearances,  etc     .
That's it for now…please send any juicy tidbits my way at and I will get the word out!