2016 Young American Awardees
Bethel                                 Victoria Palmer
Brien McMahon                Josue Armas
Brookfield                          Shea Allen
Bunnell                                Alex Ghajar
Danbury                              Danny Men
Darien                                 Stephen Cavoli
Fairfield College Prep      George Crist
Greenwich                          Rachel Chamberlain
Joel Barlow                        Leah Foodman
Masuk                                 Jonathan Billings
New Canaan                      Bennett Link
New Fairfield                     Shelby Simpson
Newtown                           Colin Patrick
Norwalk                               James Hobayan
Shelton                               Zach Tuskowski
Staples                                Matt Johnson
St. Joseph                           William Quigley
Trinity Catholic                  William Lesoravage
Trumbull                             Emily Ramsey
Westhill                              Cha-Anya Glover
Wilton                                 Maya Seshan
2016 YAA Top Award Winners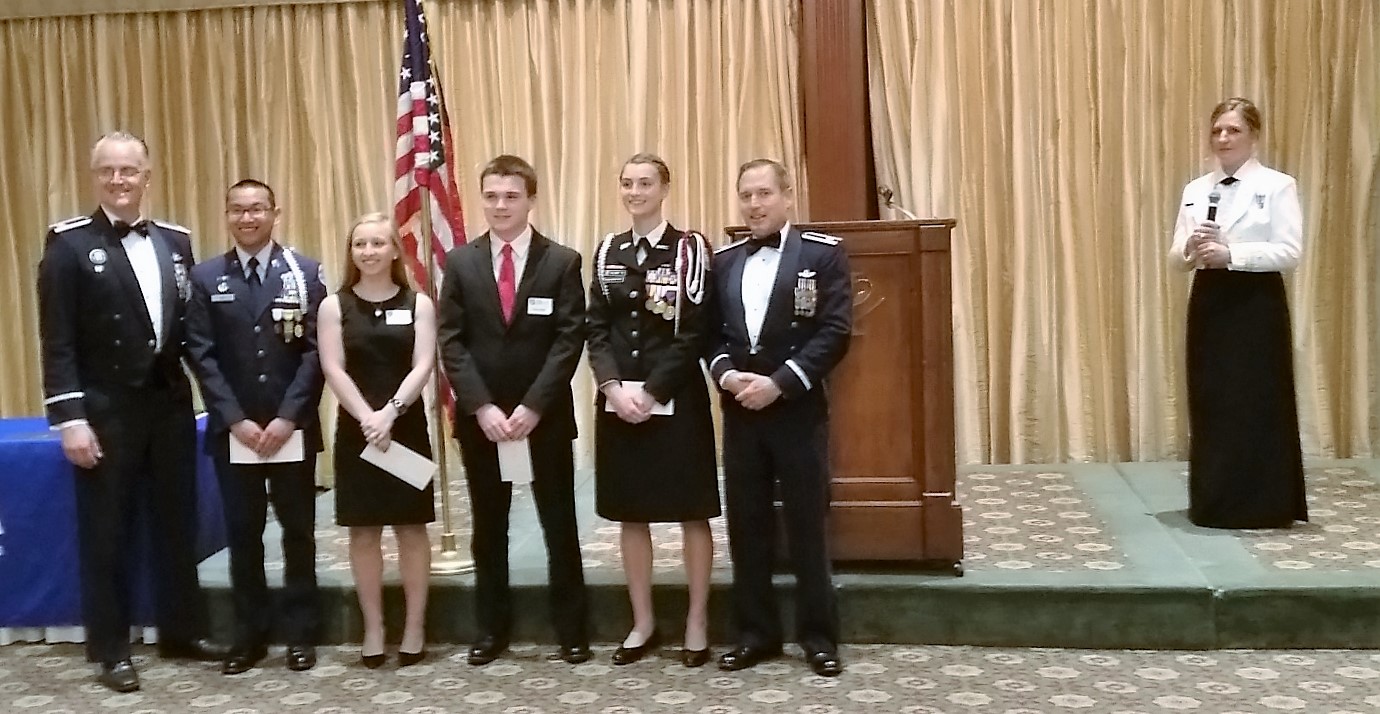 TOP ESSAY
This year's winning essay was written by:
Danny Men
Danbury High School AFJROTC
Many people throughout the world believe that the United States is the land of opportunity, the home of the free and the brave. This belief has always been held by many people of other countries who desire the American dream, starting from the westward movement of the 1800's to present day. Our history shows that opportunities come with a price. Starting with the American Revolution, a conflict which lasted from 1775-1783, defining our country's identity and allowing thirteen different colonies to transform into a free United States. As Americans, we need to know that the American Revolution was a war that gave birth to the United States Constitution. Although many lives were lost in this war, these people gave the last full measure of devotion for their country and made us who we are today, preserving freedom and creating opportunities for all. My family is a perfect example of this belief; we moved to the United States in 2006 from Cambodia. All that we had were some clothes and $100 in my dad's pocket, which was earned from selling our cows. Opportunity in the United States did exist for my parents- they were able to find jobs to support their three children with a home and have the ability to send them to school to get an American education because, in Cambodia, only the rich and powerful receive a beneficial education. Therefore, I am truly grateful for everything America has given to me and realize it is time for me to give back. As Americans, it is our duty and obligation to serve our country when needed. It is an honor to serve and protect this great nation which has given me many opportunities and will continue to do so throughout my life.