ATTENTION ALL WCMOA MEMBERS!
MARK YOUR CALENDARS
OUR NEXT EVENT IS THE FALL MEETING
WHERE: THE INN AT LONGSHORE WESTPORT, CT
WHEN: SATURDAY, SEPTEMBER 17 TH
TIME: 1200 to 1500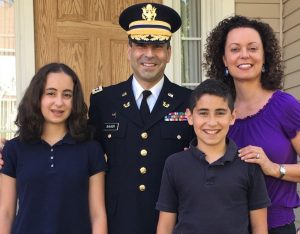 Our guest speaker will be Thomas J. Saadi, Commissioner of the Connecticut Department of Veterans Affairs.  Commissioner Saadi previously served as Acting Commissioner of the Department from October 2017 through February 2018, and prior served as Chief of Staff and General Counsel for the Department.  Commissioner Saadi is a Lieutenant Colonel in the U.S. Army Reserve.  He retired from the Danbury City Council after twenty years of service in March 2019, and previously served on the Danbury Zoning Commission, Board of Tax Review and is a Justice of the Peace.
Commissioner Saadi received his Commission as a Judge Advocate (JAG) in the Army Reserve in November 2005. He completed the JAG Officer Basic training in 2006, JAG Officer Advanced training in 2014 and Command and General Staff College in 2016 graduating in the top twenty percent of the class.  Prior to his current Army Reserve assignment as Chief of Governance for the 352nd Civil Affairs Command he served as Chief of National Security Law for the 412th Theater Engineer Command after returning from an active-duty mobilization as the Senior Administrative Law Attorney at Watervliet Arsenal in New York from December 2019 – May 2020.  He served as Chief Legal Officer for the 411th Civil Affairs Battalion from 2014-2019 and with the 4th Legal Operations Detachment from 2005-2014.  Commissioner Saadi has received several military awards including the Meritorious Service Medal (w/2Oak Leaf cluster), Army Commendation Medal (w/3 Oak Leaf clusters) and Army Achievement Medal (w/Oak Leaf cluster) and the Overseas Duty Training ribbon (x4).
Commissioner Saadi is a graduate of Immaculate High School in Danbury, Western Connecticut State University and received his Juris Doctor from Quinnipiac College School of Law (cum laude).  He is a member of American Legion Post 60, Catholic War Veterans Post 1042 in Danbury, the 4th JAG Officers Association, the Association of the United States Army and is a Life Member of the Reserve Officers Association.  He is active with other Veteran, civic and social organizations and is the recipient of many awards and recognitions for his public service including the Connecticut Law Tribune Impact Award in 2003, Elk's Lodge Citizen of the Year Award 2012, Amos House Charitable Community Service Award 2015, Danbury Athletic Old Timers Civic Award in 2017, American Dream Leadership Award and the Lebanon American Club Person of the Year in 2018 and a Department of Defense Certificate of Appreciation for leadership in Public Policy Changes positively impacting CT Service members and their families in 2021.
Commissioner Saadi was born in Boston, Massachusetts and is a first-generation Lebanese American making him the first Arab-American Commissioner of Veterans Affairs and the only currently serving Arab-American State Agency Commissioner in Connecticut.  He lived in Massachusetts until his family moved to Saudi Arabia in 1978 for his father's employment and he returned to his mother's hometown of Danbury, CT in 1985 where he now resides with his wife Valerie Ventura-Saadi and their twin children.
The pricing for this great event is a bit different than our normal events:
FIRST TIME PARTICPANTS $45.00 PER PERSON
FOR OUR MEMBERS, THERE ARE TWO PRICING OPTIONS:
FULL PRICE: $65.00 PER PERSON
SUBSIZED MEMBER PRICE: $45.00
ALCHOLIC BEVERAGES ARE NOT INCLUDED. THERE WILL BE BAR SERVICE AVAILABLE.
The executive board has decided to subsidize this event by $20 per person. We would ask that if you are feeling generous and can afford the full price please pay accordingly. Members who are paying full price are helping to defray the overall costs of this event.
SEATING IS LIMITED TO 34 PEOPLE SO ACT QUICKLY, FIRST SIGNED UP FIRST SEATED.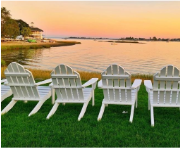 For the Table
Baskets of Homemade Cinnamon Fruit Focaccia
apricot, raisin, cranberry, prune, pecans
Appetizer
Chef's Seasonal Soup
or
Local Organic Greens | veggies, chips, muscatel dressing
Entrées
Super Food Chopped Salad:
kale, seaweed, Brussel sprouts, avocado, cuke, chickpea with green circle chicken
Homemade Cavatelli "Arrabiata":
cherry pepper, eggplant, basil
Grilled Hangar Steak:
chef's seasonal vegetable and starch
Dessert
Crème Brulee
This form has expired but will return for the next Membership Event. For emergencies contact the event coordinator.