The 2019 Executive Board Officers
L to R: Lt Col John Simonetti, CAPT Sam Sigler, Fr Tom Simisky, CAPT Bill Glass, CAPT Ron Egut     Absent: 1LT Don Boyle,  LT Susan Monks, 1LT Al Smith
President
LT Al Smith, USA     Al Smith graduated from the University of Connecticut in 1965 with a BA in Economics.He was drafted into the Army in Nov '65, taking Basic Training at Ft Dix, Advanced Infantry Training at Ft Jackson and Officer Candidate School at Ft Benning.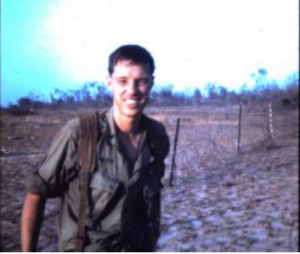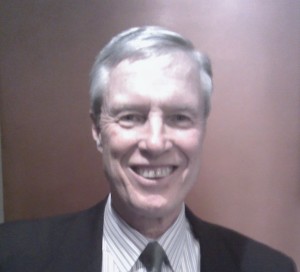 As a 2nd Lieutenant his first assignment was as a Basic Training Officer at Ft Campbell. In April '67 he received his orders for Vietnam, assigned to the 1st Infantry Division as an Infantry Platoon Leader. He later served as a Mortar Platoon Leader and was the company's Executive Officer during the TET offensive.
Upon returning from his tour in Vietnam he was assigned as the Officer Candidate School Recruiting Officer visiting colleges / universities in the Boston area.
Al left the military in Nov 1968 to start a career in the private sector. He worked for Shell Oil, Avon Products (including a three year assignment in Tokyo, Japan) and CEL Communications. He retired after 17 years with Lee Hecht Harrison.
Al spends much of his retirement time supporting several causes and organizations he feels strongly about: (1) Assisting Veterans – as a member of a Veterans Advisory Panel in CT District #5, conducting  job search sessions at veteran events and as a VITAS volunteer visiting veterans in hospice;  (2) Volunteering as a Citizen Leader for No Labels, a national grassroots movement focused on bringing our congressional leaders together to start solving the country's problems through bipartisan governance; (3) Conducting a job search class for TBICO, a not-for-profit assisting women trying to find employment; And, (4) Chairing the succession planning committee for the SHRM HR Association of NY.
Al and his wife Maribeth live in Brookfield, CT. They have a son and three grand-daughters.
Sr. VP – Secretary, Newsletter and President-Elect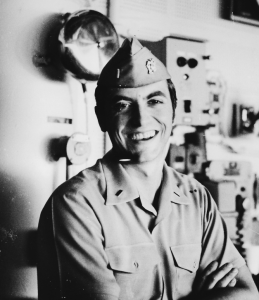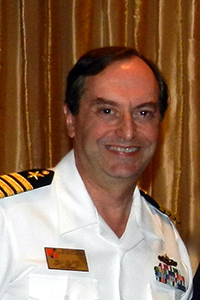 CAPT William O. Glass Jr., USN (Ret). B.S. Journalism Northwestern University (Naval ROTC) 1976, M.S. in advertising Northwestern 1981. Commanded midshipman battalion in senior year; US Navy 1976-1981, aboard USS Caron DD-970, as an engineering dept. officer and surface warfare officer; stationed in Norfolk, VA; made deployments to the Mediterranean, Black Sea, Caribbean, North Sea, United Kingdom and Eastern Pacific. Transitioned to Naval Reserve in 1981, in which he served until retiring in 2003. During this service, Captain Glass commanded five Naval Reserve Units, and was awarded the Meritorious Service Medal, the Navy Commendation Medal (Gold Star in lieu of second award), the Armed Forces Reserve Medal, the National Defense Medal, and numerous service ribbons and unit awards. He recently retired after five years as the Navy JROTC Senior Naval Science instructor at Bridgeport Military Academy (BMA).
Prior to joining BMA, Captain Glass was, for over 20 years, vice president and general manager of Connecticut Marketing Associates, a marketing and management consulting firm in Wilton, Conn., where he was responsible for new business development, client service and project management.
Captain Glass is a past president and current vice president -secretary of the WCMOA. He is an active member, past president and Paul Harris Fellow of the Wilton (Conn.) Rotary Club, and also serves as Commander of the James B. Whipple American Legion Post 86 in Wilton.
He resides in Wilton with his wife Susan, a registered nurse. They have two children, daughter Ginny, a teacher in Alexandria, VA, and son Eric, an executive assistant at DVCC in Stamford.
Past President, VP – Webmaster and Co-Chair, 2020 YAA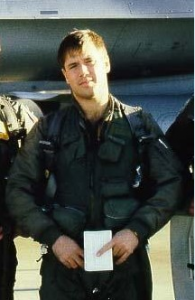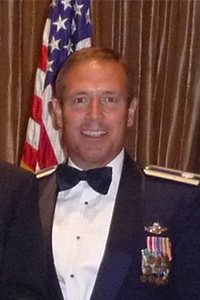 Lt Col John F. Simonetti, USAF (Ret)  Lieutenant Colonel John F. Simonetti was born Oct 12, 1957 in Derby, Connecticut.  After graduating High School at Fairfield Prep in 1975 he attended Rensselaer Polytechnic Institute, Troy, NY graduating in 1979 with a Bachelor of Science Degree (Cum Laude) in Physics.  In 1981 he earned his commission at the Air Force Officer Training School at Lackland Air Force Base, TX. He is a graduate of Squadron Officer's School (1985), Air Command and Staff College (1995), and holds a Master of Aeronautical Science from Embry-Riddle Aeronautical University (1997).
Lieutenant Colonel Simonetti earned his pilot wings in 1981at Laughlin Air Force Base, Texas as a Distinguished Graduate and winner of the Academic Award from Undergraduate Pilot Training.  From there he was assigned to the 25th Flying Training Squadron at Vance Air Force Base, Oklahoma as an instructor pilot in the T-38.  In March 1986 he attended F-16 Basic Training at Luke Air Force Base, Arizona and graduated in October, 1986.  His first F-16 assignment was to the 496th Tactical Fighter Squadron at Hahn Airbase, Germany.  There he also served as squadron Standardization and Evaluation Liaison Officer and Assistant Chief of Wing Training for the 51 Tactical Fighter Wing.  In 1989, Lieutenant Colonel Simonetti was assigned as Air Liaison Officer to the 8th Infantry Division of the US Army in Bad Kreuznach, Germany.  In October, 1990 he volunteered to serve in Operation Desert Shield and was reassigned to the 12th Aviation Brigade already in place at King Fahd Airport, Kingdom of Saudi Arabia.  During Operation Desert Storm, Lieutenant Colonel Simonetti's unit participated in history's largest air assault operation in conjunction with the 101st Airborne Division's movement into Iraq.
Immediately after the war, Lieutenant Colonel Simonetti was selected as initial cadre member of the 18th Tactical Fighter Squadron at Eielson Air Force Base, Alaska.  After requalification and Block 40 F-16 training at MacDill and Luke Air Force Bases, he arrived in Alaska in December, 1991.  There he served as F-16 instructor pilot, flight commander, and Chief of Wing Stan Eval.  Reassigned to 17th Air Force Headquarters, Sembach Airbase, Germany in February 1995 as Chief of Safety, Lt Col Simonetti witnessed the closure of that command and was asked to serve as F-16 evaluator on the United States Air Force, Europe Standardization and Evaluation Team.  He rose to become Chief of that office in 1997 and in July 1998 was reassigned to Luke as an instructor pilot and assistant operations officer in the 309th Fighter Squadron.  Lieutenant Colonel Simonetti completed his tour at Luke as the assistant operations officer in the 56th Operational Support Squadron and instructor pilot in the 310th Fighter Squadron.
A command pilot with over 3300 Flying hours, Lieutenant Colonel Simonetti has over 2000 hours in F-16.  His military decorations include the Air Medal, Meritorious Service Medal with Oak Leaf Cluster, Air Force Commendation medal with Oak Leaf Cluster, Air Force Achievement Medal, Army Commendation Medal, Combat Readiness Medal with Oak Leaf Cluster, National Defense Service Medal, Southwest Asia Service Medal, Armed Forced Expeditionary Medal, and the Kuwait Liberation Medal.
Lieutenant Colonel Simonetti is married to the former Louise B. Anziano from Trumbull, Connecticut.  They have twin sons John and Joseph, 30, who are married and live in the DC area.
VP – Membership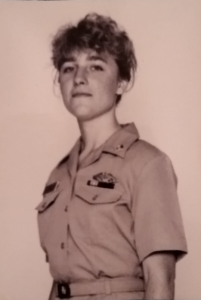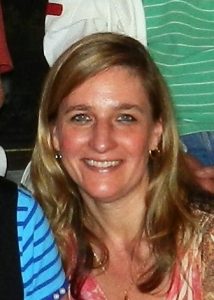 LT Susan Stuban Monks USNR.  B.S. United States Merchant Marine Academy 1982.  U.S. Coast Guard Third Mate of Steam and Motor Vessels, Unlimited Tonnage. J.D. Quinnipiac University School of Law 1990. Admitted to the Connecticut Bar, U.S. District Court, U.S. Court of Military Appeals. Atlantic Richfield Oil Company, served as 3rd Officer of oil super tankers in the Alaskan crude oil trade, 1982-84.  Communication Electronics Command (CECOM), Fort Monmouth, NJ, Engineer for electronic warfare equipment installed on the AH-64 Apache and AH-1 Cobra helicopters.  Maintenance Engineer for the ASN 128 Doppler Navigation System and the ALQ-136 Countermeasure Set, 1984-86. Transitioned from Individual Ready Reservist to active service as the Operations Officer and Navigator for the flagship MV CPL Louis J. Hauge Jr.'s maiden voyage executing the U.S. Navy's Maritime Prepositioning Ships Squadron II mission in Diego Garcia, British Indian Ocean Terminal, 1985. Reserve Officer attached to the Naval Control of Shipping (NCSO) Unit 601, New Haven, CT, 1987-1992. Attorney General Office, Pago Pago, American Samoa, Legal Intern, 1988.  U.S. Environmental Protection Agency, Regional Counsel, Superfund Enforcement Attorney, 1990-1994.  Adjunct Professor of Law, U.S. Merchant Marine Academy, Naugatuck Valley Community College, and Western Connecticut State University, 1994-present.  Magistrate, Connecticut Superior Court, 2011-present.
Susan resides in Trumbull with her husband Tom.  They have five children.
VP – Veterans & Public Affairs
CAPT Ronald S Egut, USN (Ret)   Ronald Egut was born in Cleveland, Ohio. Graduated Parma Senior High 1964, Ohio University 1968 with a BS in Education.  Joined the Navy 1966 as an AVROC (Aviation Reserve Officer Candidate). Attended 7 weeks Aviation Officer Candidate School summer 1966 at NAS Pensacola and second 7 weeks summer 1967. Upon college graduation, commissioned an Ensign USNR and entered Navy flight training program.
Preflight School NAS Pensacola, VT-1 (training squadron 1) NAS Saufley, VT-3 NAS Whiting, VT-5 NAS Saufley, VT-31 NAS Corpus Christi.  Aircraft Carrier qualified on USS Lexington and USS independence. Earned Naval Aviator Wings June 1969. Upon completion of flight training was selected as a SERGRAD (Selectively Retained Graduate) with NAS Saufley as flight instructor 2 year tour. Next assignment
VP-47 NAS Moffett. Training enroute Celestial Navigation NAS Corpus Christi, Nuclear Weapons NAS North Island, SERE (survival evasion resistance escape) Warner Springs, VP-31 and VP-47 (patrol squadron) NAS Moffett. Deployments to NS Adak AK and NAS Agana Guam. Upon release from active duty served various Naval Reserve Units -VP-91, VTU's, Submarine Development Squadron 12, USS Abraham Lincoln CVN-72. Retired April 1993.
Civilian Occupations – Provident Life & Accident Brokerage Consultant San Francisco, CA. Branch Manager Portland, OR
Commercial Airline Pilot – People Express, Eastern Airlines, Business Express, Continental Airlines. Retired as a Boeing 737 Captain July 2006
Ron resides in Norwalk Connecticut with his wife Jeanne a retired TWA/American Flight Attendant. Their son Michael, a Regional Sales Director for Health O Meter, lives with his wife, Reesa a Partner, Executive Vice President at Digital Brand Architects. They have one son Mason, a senior at Ludlowe High School in Fairfield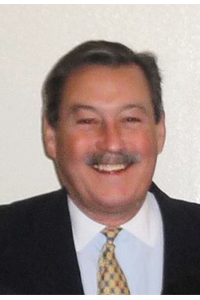 VP – Programs
LT Donald Boyle, USAR (Ret), B.S.Biology,Norwich University 1968, MS Biology, Hofstra University. Vietnam Veteran, Purple Heart Recipient, 1/77 Armor, 5th Mechanized Infantry Brigade.  Morgan Stanley securities broker. Bank of America, loan consultant.  Now retired.
VP – Treasurer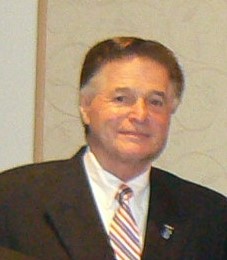 CPT Samuel William Sigler   Samuel William Sigler was born in Stamford, CT.  He graduated from Stamford High School and the University of Connecticut with a BS degree in Finance and Economics.
Sam was drafted into the Army and was selected to attend OCS. Upon graduation, he was commissioned into the Army Special Forces (Green Berets).  As Captain, he volunteered to go to Vietnam.  His first assignment was the Commanding Officer of Dong Xoia, a Special Forces camp,  Northwest of Saigon in the area of the "iron triangle", running long range battalion size operations and interdiction of the Ho Chi Minh Trail.
His second assignment was Operations Officer of the III Corp Mobile Strike Force with the mission of locating, fixing and engaging the North Vietnamese entering the northwest area towards the Cambodian border.
Upon finishing his tour in Vietnam,  CPT Sigler went to Wall Street where he spent many years until he opened a network of Lucent/Avaya telecom dealerships.  Upon retirement from telecom he became a board member of the New York College of Podiatric Medicine as the college treasurer.  He was elected
to Executive Vice President of the College.
CPT Sigler received the following commendations:  Honorary Doctorate – New York College of Podiatric Medicine, Airborne, Combat Infantry Badge, Army Commendation for Valor and The Silver Star.
He resides in Stamford with his wife, Linda.  Their son Daniel resides with his wife Karla in New York City.
VP – Chaplain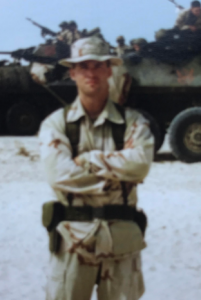 Father Tom Simisky, S.J., President of Fairfield College Preparatory School, is a Jesuit priest originally from Worcester, Massachusetts. He attended St. John' High School and went on to graduate cum laude from Assumption College with a bachelor's degree in politics.
Fr. Simisky's life has included many journeys marked by teaching, leadership, and a global perspective. After college, he served as an artillery officer in the Marine Corps in the Persian Gulf and Western Pacific, attaining rank of Captain. He served with 1st Battalion, 11th Marines as an artillery officer at Camp Pendleton, CA and attained the rank of Captain (O-3). I deployed to the Persian Gulf in 1995-96 as the Target Information Officer with 15th Marine Expeditionary Unit (Special Operations Capable), receiving a Navy Achievement Medal for duties performed during that time.
He then transitioned into a job as a district sales manager for a manufacturer of overhead cranes before returning to school and earning a master's degree in economics from Boston College. BC is where he first met Jesuits and experienced Ignatian spirituality. Inspired by the Jesuits there and awakened to a potential vocation in teaching and religious life, he taught Spanish and coached football at Catholic Memorial in Boston while discerning to enter the Society of Jesus (the Jesuits).
Since entering the Jesuits in 2003, Fr. Simisky has lived in Jamaica, Bolivia, Chile, Russia, and Kyrgyzstan. He received a degree in philosophy from the Universidad Alberto Hurtado in Chile, as well as master's degrees in divinity and theology from Boston College. He also worked as a campus minister at Boston College High School, taught theology at Cheverus High School, and has served on the boards of Cheverus, Regis High School, and Sacred Heart in Greenwich.
Fr. Simisky was ordained priest in 2014 and became the President of Fairfield Prep in 2015. In addition to his work at Prep, he celebrates Masses in Spanish at St. Charles Borromeo Parish in Bridgeport. He also enjoys swimming and participating in the St. Vincent's SWIM Across the Sound.