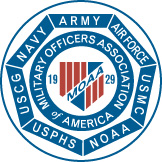 Western Connecticut Military Officers Association welcomes the following new members to our community: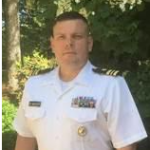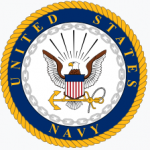 Travis Brewster, LCDR, USN:  Travis joins WCMOA and is deeply immersed in the local military community as an instructor at Bridgeport Military Academy.  A fellow rust-picker, Travis gets some seasoning as a former Marine, where he started his military journey.  He enjoys football, cycling, weightlifting, and Jeeps – a man for all seasons!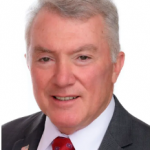 Martin Foncello, LTC, USA:  Marty joined the crew at WCMOA earlier this year.  He had a wide ranging career from military intelligence and chemical officer. Marty was recently elected to state office in Connecticut.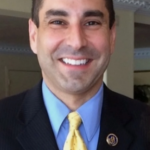 Tom "The Commish" Saadi, LTC, USA:  Tom joined the chapter shortly after his great presentation to us at the September meeting.  Tom had a distinguished career in the military and his current role is Commissioner of the Connecticut Department of Veterans Affairs.  We welcome Tom and Valerie to the fold.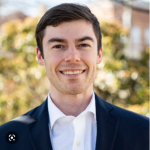 Tim Gavin, Captain, USA:  Tim, while on active duty, was stationed at Fort Benning, Fort Irwin, & Fort Jackson. He currently commands the 1179th TSB High Headquarters Detachment based out of Fort Hamilton. Tim works at the Integrity Institute as a product manager and is currently running for Connecticut State Senate.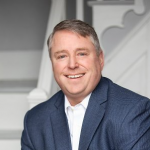 Dan "Danno" Carter, Major, USAF: Dan and his wife Jane recently joined WCMOA from Bethel.  Dan has extensive experience in a variety of roles within the Air Force and his civilian life and brings extensive leadership and public affairs knowledge to the table. He is active in state politics and is currently a campaign manager for a gubernatorial candidate in Connecticut.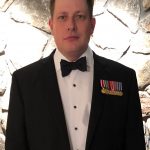 William Seeley, CWO3, USMC: Bill and his wife Jennifer join us from Bethel, CT. After a long career in the Marines, he is currently employed as a VP of Operations at BioWave Corporation. He has a variety of interests, but oddly enough, is NOT running for state office!

Jimmy A. Light, Colonel, USA: Jimmy joins us as a sprightly new member at the age of 80 plus! He served at Walter Reed Army Medical Center and in Vietnam in the late '60s and early 70's. He is active in tennis and bridge.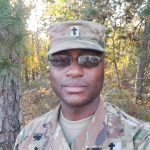 David T. Tross, Captain, USA: David joins us as our new Chaplain – welcome! David had a long career serving in the Navy/CT National Guard/USA reserves and we look forward to his guidance across the board. In his civilian career, he has worked in federal law enforcement and is currently a member of the Mohegan Tribal police.

James Yaffe, LTC, USA: James and Patricia join us from Milford after a life of service to the nation and community. James is a member of the American Legion and national MOAA. In his role as a leading health care provider, he has served with distinction. In his free time, he enjoys staying in shape, reading, and listening to some jazz…oh…and hanging out with Patricia!

Randall C. Abrams, 1LT, USA: Randall and Wynne join us from Westport.  After a lifetime of service to the military and the community in financial services, Randall and Wynne volunteer their time to many local veterans causes in between pickleball, tennis, squash…and any other racket sport you can find!