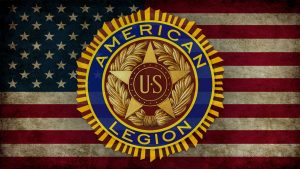 Please see the following letter sent from Jack Bart, Adjutant, American Legion Post #134. As part of the WCMOA membership drive, we reached out to local American Legions and VFW Post inviting their eligible members to join us at upcoming WCMOA events.
Dear Susan,
Thanks so much for your letter of invitation, and unfortunately I had just returned from California the day after your picnic. I thank you anyhow, on behalf of Post #134 Bridgeport.
I'm taking opportunity of letting you know that Post #134, which is a first responder post of the American Legion (primarily police, fire, medical, or anyone else who would like to join). We are currently reforming and looking for new members to join American Legion Post #134. They have now changed their bylaws, and anyone who has served one day or more, with honorable discharge, is now eligible to join. If you know of anyone who might be interested, please have them contact me at (203) 921-6400, or email me at.
I look forward to hearing from you, or anyone else who may be interested in joining.
Sincerely,
Jack Bart, Adjutant
Post #134 Bridgeport
If you, or someone you know, may have interest, please pass this on.  Just like our organization, these outstanding military groups are struggling to find new members and we have asked for their assistance in finding members for WCMOA.  In turn, lets help them out if we can…